Top 5 Reasons to Invest in CyberSecurity
 You can no longer stick your head in the sand in the hope that CyberCriminals will go away.  
CyberCrime is now more profitable than the drug trade.  As reported by the 2013 Europol Serious & Organized Threat Assessment,
the "Total Global Impact of CyberCrime [has risen to] US $3 Trillion, making it more profitable than the global trade in marijuana, cocaine and heroin combined." 
Large companies are no longer the only target of CyberCriminals.  Data breaches happen on a daily basis, and small and medium-sized businesses, and even home computers, are now all potential victims.  The frequency of CyberAttacks is increasing fast and furious, and CyberCriminals are more and more sophisticated, and their attacks are increasingly difficult to detect and counteract.
If you think you haven't been attacked yet, you can either count yourself lucky, or you just weren't aware of the attack & you narrowly avoided it.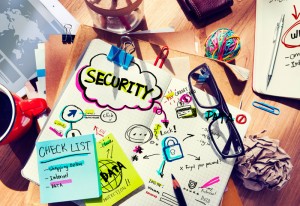 Top 5 Reasons to Invest in CyberSecurity:
1.  Frequency of Attacks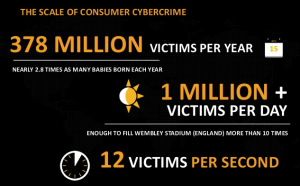 Industry leaders like Symantec, McAfee, FireEye, and Verizon all report increases in CyberAttack frequency over the last 2 years.  CyberCriminals are more sophisticated, and probe for vulnerabilities more often, with more sophisticated attack vectors, using such exploits as malvertising on major news outlets, poisoned ads, or infected webpages.  Symantec reports that ransomware attacks soared 113% in 2014.  Attacks are moving faster, I.T. defenses are not.
2.  Cost of Attacks
The cost being CyberAttacked not includes the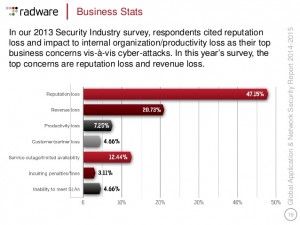 immediate payout, but also includes downtime, loss of data, PR damage, loss of business/revenue, damage to equipment, as well as legal fees and implications.  Statista reports that in August 2015, the average U.S. company lost $15.42 million.  Symantec Corp. reports, 60% of small businesses go bankrupt within 6 months of a cyber attack.  
3.  CyberCriminals Focus on Small- to Medium-Sized Businesses as Attack Targets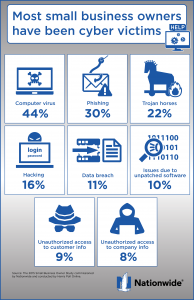 Small- to -medium-sized businesses that have been hacked may feel like it was a 'fluke'.  The reality is that CyberAttackers use both automated software that probes websites for vulnerabilities and flaws that are easily breached, and thoroughly tested, massive phishing campaigns to spread botnets, Trojans and ransomware.  Symantec reports that 60% of all targeted CyberAttacks in 2014 struck small- and medium-sized organizations.
4.  The Number of CyberCriminals Are Increasing
As the cost of launching a CyberAttack decreases, the number of attacks increases.  And as CyberWarfare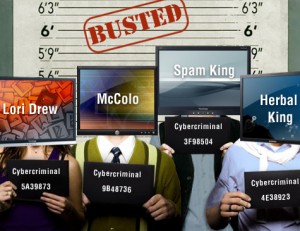 continues, countries are investing billions of dollars in their CyberWar attack capabilites.  CyberCriminals go after whole sectors of the economy – that means degrading organizations, running stock markets, financials, insurance, manufacturing and more.
CyberCrime-As-A Service is taking off.  It is easier than ever for CyberCriminal noobs to obtain the sophisticated tools available from an ever-expanding Cyber-Underground economy.  Existing CyberMafias are moving into this area at CyberSpeed, and the criminal competition is furious.
5.  CyberCriminals are After Low-Hanging Fruit:  Cyber-Uneducated Employees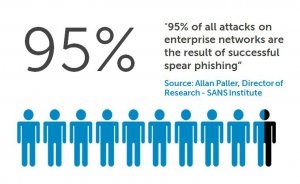 Amazingly enough, CyberCriminals are business people too.  Their time is worth billions.  So why would they spend 3 weeks to uncover a vulnerability in a popular piece of software, when you can social engineer a cyber-uneducated employee in 10 seconds?  
According to an SVB survey about CyberSecurity completed by 216 C-level executives from US-based technology and life science companies in 2013:
"Just 35% [of businesses] are completely or very confident in the security of their company information."
Educate your employees as your 1st line of defense against CyberCriminals.
Check out our "Email Red Flags"  for what to watch for, in suspicious emails. 
You can't stop CyberCriminals from targeting your company or employees.
But you can be prepared for their arrival, and have full shields up.
Got CyberBugs?
Call 1-204-800-3166
For Cyber-Extermination!
#itthatworks
Resources:
http://www.tripwire.com/state-of-security/regulatory-compliance/pci/cybercrime-is-now-more-profitable-than-the-drug-trade/
http://www.symantec.com/security_response/publications/threatreport.jsp
https://www4.symantec.com/mktginfo/whitepaper/ISTR/21347932_GA-internet-security-threat-report-volume-20-2015-social_v2.pdf
http://www.statista.com/statistics/293274/average-cyber-crime-costs-to-companies-in-selected-countries/
http://www.symantec.com/content/en/us/enterprise/other_resources/b-istr_main_report_v19_21291018.en-us.pdf