ALERT:  
AshleyMadison Hack Blows Up
If you haven't heard about this yet (on the news, social media, around the water cooler…), you will soon.
We previously reported on the huge AshleyMadison hack, where CyberCriminals stole, and posted partial records.
The hackers who stole more then 36 million records from the AshleyMadison site (which promotes cheating on your partner)…
have now posted ALL the records.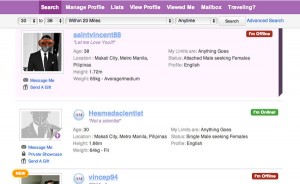 All these records are now out in the open, exposing highly sensitive personal information…for everyone to see.
If that wasn't bad enough…CyberCriminals are going to exploit this every-which-way they can, and then some.
Any of those 36 million registered users are now a target for blackmail, private investigators, divorce lawyers, not to mention the multitude of social engineering attacks:
spear-phishing email attacks, fake websites where you can "check if you spouse is cheating on you", or ways to find out if your own extramarital affair has come out.
There has already been phishing emails that claim people can go to a website to find out if their private data has been released.
The following link is from a supposedly "reputable" source that you can check if you are on the list:  https://ashley.cynic.al/.
NOTE:  There have been reports that people have checked their names one day and got a "not on the list" verification.  When that person checks the exact same email address the next day, it states that they ARE on the list.
CyberCriminals are going to exploit this situation in many ways – sending spam, phishing and possibly blackmail messages, using social engineering tactics to make people click on links or open infected attachments.  
If your employees open theses at work, these emails will infect your entire network!
Be on the lookout for threatening email messages which slip through spam filters that have anything to do with AshleyMadison, or that refer to cheating spouses —
DELETE THESE EMAILS IMMEDIATELY.
Feel free to forward this warning to friends, family, colleagues and peers!
Check out our "Email Red Flags"  for what to watch for, in suspicious emails. 
You can't stop CyberCriminals from targeting your company or employees.
But you can be prepared for their arrival, and have full shields up.
Got CyberBugs?
Call 1-204-800-3166
For Cyber-Extermination!
#itthatworks