ALERT:  Ebola Scam
CyberCriminals cannot resist exploiting any disaster, or human suffering.  
Ebola is in the news, and everyone is afraid.  CyberCriminals prey on that fear.
Do not click on anything to do with Ebola.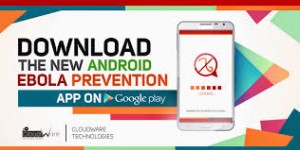 CyberCriminals are currently offering free toolbars that way they will warn you when Ebola pops up in your town/city.  
DO NOT CLICK!  You will be installing malware instead.
Got Cyber-Bugs?
Call 1-204-800-3166
For Cyber-Extermination!
We Make I.T. Work!