ALERT:  Facebook Dislike Button
At a Q&A session at Facebook on September 15th, Mark Zuckerberg mentioned that Facebook users have been requesting a "Dislike" button, and that Facebook was finally working on this option.  Zuckerberg clarified that this "Dislike" button would not be a "downvote" or meant as a disparaging comment on someone's post, but rather to communicate a user's empathy towards another user's post.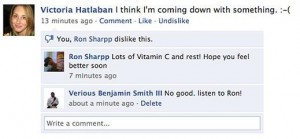 CyberCriminals, in their ever-scamming mood, jumped all over this suggestion.  There have been similar scams in the past, but this time they took Zuckerberg's comment and ran with it.  CyberCriminals have sent out a deluge of scams trying to lure Fb users to "get the new dislike button" in their Fb profile.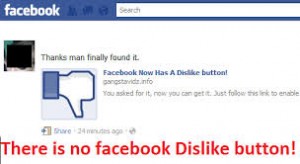 Facebook users that fall for this scam, end up giving out confidential information, installing malware on their PC or mobile device, installing rogue browser plugins and/or get themselves on a 'scam list" and end up getting inundated with unwanted phone calls, emails…even snail mail, that tries to sell them various scam products.
The Facebook scam posts could look similar to the scam posts below: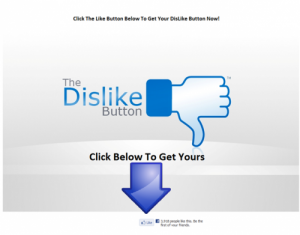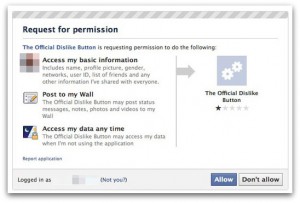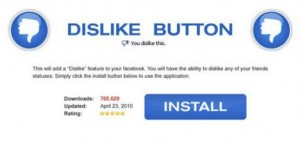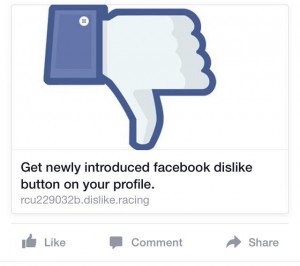 If you receive an email, Fb message, text message, tweet, etc about a Facebook dislike button…
It Is A SCAM.
Do not click on anything, do not open any attachments, do not fill out any forms, do not forward to your friends/Facebook groups.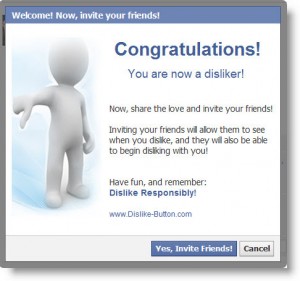 Facebook does not yet have a Facebook button.  One is in the works, but has not yet been finalized.
If you receive a post, email, message etc about a Facebook 'Dislike' button, to check if it's the real deal, simply go to Facebook's Fb page:  
You can be sure there will be a big announcement.
Check out our "Email Red Flags"  for what to watch for, in suspicious emails. 
You can't stop CyberCriminals from targeting your company or employees.
But you can be prepared for their arrival, and have full shields up.
Got CyberBugs?
Call 1-204-800-3166
For Cyber-Extermination!
#itthatworks