ALERT:  Microsoft Volume Licensing
CyberCriminals are going after the businesses with Microsoft Licensing this time.
Corporate users are sent a phishing email that appears to be from "Microsoft Volume Licensing Service Center (VLSC)", according to researchers with Cisco Managed Threat Defense.
The email looks similar to this: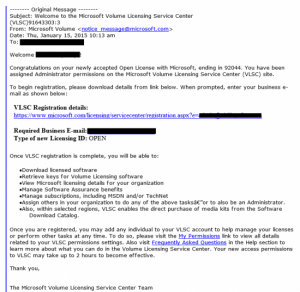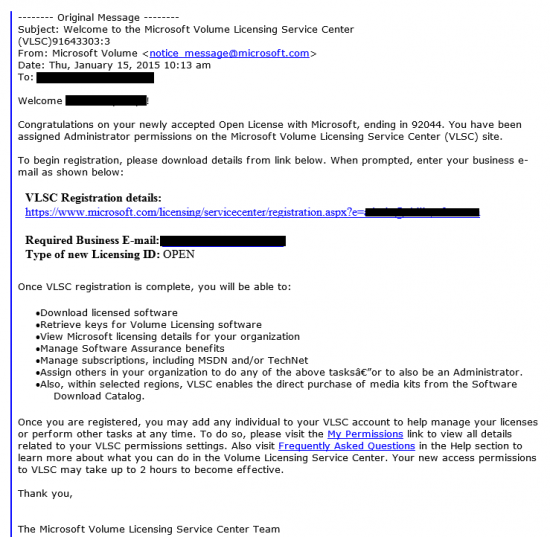 The email has a very personalized welcome line, and asks recipients to click on a link to login to the VLSC.
The link in the email appears to be for a Microsoft website but Martin Nystrom, senior manager for Cisco, points out that hovering over it with the mouse reveals the true URL.
Clicking on the link will result in the authentic VLSC login page opening, but will also trigger a ZIP file to download that recipients may not notice is being delivered from a different website.
The ZIP file contains a Windows Executable with a SCR extension – a screensaver file – and opening it results in the system being infected with "Chanitor", which is used to download other malware.
Everyone needs to be aware of the security risks (and responsibilities) that come with using a computer these days, and employees need to be educated about security risks, and what to look for.
For some examples of how to identify a fake email, click:

 HERE.
Got Computer Problems?
Call 1-204-800-3166
For Cyber-Extermination!