ALERT:
Netflix At No Charge
With their recent globally launched streaming service, Netflix's popularity is gaining steam.  
Unfortunately, in today's world popularity equals hacker target.
There are active malware and phishing campaigns targeting Netflix users with several scams:
 One scam claims you need to update your payment information
2.  Another claims that there has been "unusual" or "unauthorized activity on this account"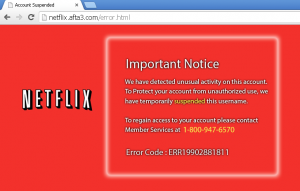 3.  Still others try to trick you into downloading software for a cheaper version of Netflix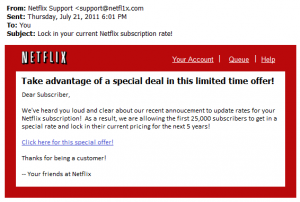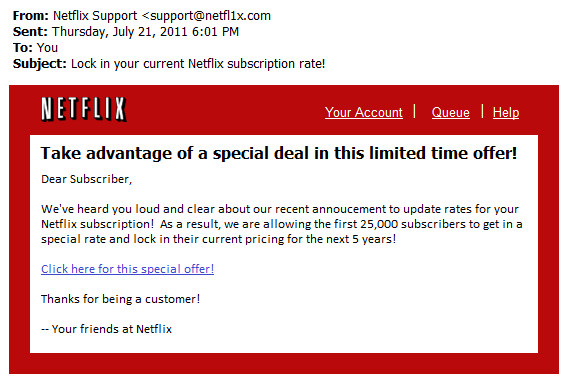 These are just a few of the scams currently circulating.  
How To Protect Yourself:
If you receive an email that looks like its from Netflix, and claims you need to update payment information, DO NOT CLICK on any links or open any attachments.
Do not download anything from a MMS or a email.  Only download Netflix software directly from the Netflix website or official app stores.
ALWAYS go to the websites yourself, instead of clicking on a link in an email.
If you want to be 100% sure, call their customer service directly, using the 1-800 number you find on their website.
You can't stop CyberCriminals from targeting your company or employees.
But you can be prepared for their arrival, and have full shields up.
Got CyberBugs?
Call 1-204-800-3166
For Cyber-Extermination!
#itthatworks