ALERT:  Pizza Deliver Delivers More Than You Paid For!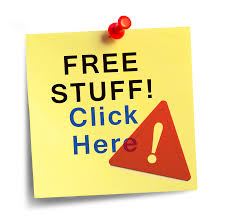 Everybody loves getting something for FREE!  
…Unfortunately, cybercriminals are giving you more than you paid for!
New spam emails are currently being delivered, claiming to be a campaign from "Pizza Hut", which asks recipients to "click and claim" their delicious reward.
The link in the email looks similar to this: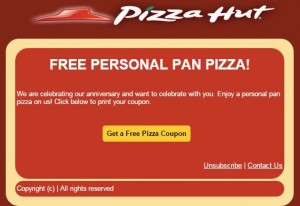 "Of course, if you click on the link, you do not get a coupon for free pizza – you get a zip file containing a Windows executable which will make you part of a malicious botnet called Asprox or Kuluoz", warns researchers at Cloudmark.
We recommend alerting your friends and family about this spam campaign, include a link to this ALERT, so they can see just how "official" the link request looks.
If you have already clicked on this link, or suspect your computer and/or network is infected, call us at 204-800-3166, or email helpdesk@tbyd.ca.  
Got Cyber-Bugs?
Call 1-204-800-3166
For Cyber-Extermination!
We Make I.T. Work!