Dear Geek,
I am tired of the constant autoplay ads that are on every webpage I visit.  Is there a way to stop them?
Signed,
AutoPlayed Out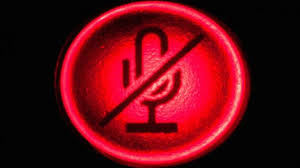 Dear AutoPlayed,
Lately, there has been a rapid increase in websites that host autoplaying video advertisements.  This can be really annoying.  There is a way to put a stop to it.  However, before you consider disabling autoplaying video on websites that you frequent.  There is a good chance that this is the main source of income, and is what ultimately funds the production of the content you wish to view/read.  So, if you disable autoplaying ads, make sure you support your favorite website some other way, or run the risk of losing the website due to not enough funding.
Now, to disabling autoplay ads.  Depending on whether you're running Chrome, Firefox, or Internet Explorer, there are different steps to each.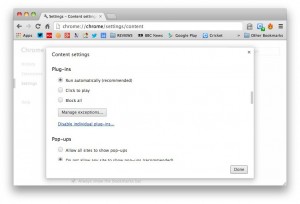 How To Stop AutoPlaying Ads, Videos, and Media in Chrome:
Type "chrome://chrome/settings/content" into the URL bar.

Scroll down to the plug-in section, and select "Click to Play".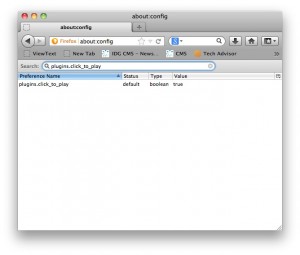 How to Stop AutoPlaying Ads, Videos and Media in Firefox:
Type "about:config" into the URL bar.

Accept the warning.

Enter "plugins.click_to_play" into the search box, and toggling the settings.
However, there was limited success with the steps above.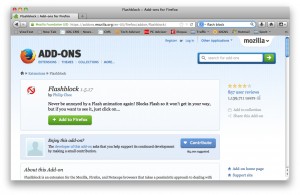 If this didn't work for you, try downloading the add-on Flash Block:
Type into Google search "Flash Block Firefox".

Install/enable the add-on. **Make sure you download from a reputable source. **

Restart Firefox.
All Flash content will now be on "click to play", until you disable or remove the add-0n.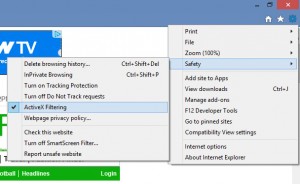 How To Stop AutoPlaying Ads, Videos, and Media in Internet Explorer:
Go to "Tools, Safety"

Click on the "ActiveX Filtering option.  This will put a check mark next to the option, indicating that the filtering option is enabled.
Email your questions for our Resident Geek to:  geek@tbyd.ca.
Computer problems got you grinched?  
Call Technology by Design at 204-800-3166.  
We'll put the sparkle in your stocking again!
We Make I.T. Work!