Dear Geek,
My computer is slower than molasses this month.  I'm a student, so I don't really want to take it in for repair, if they're just going to tell me my computer's too old.  What steps can I take to find the problem, and fix it?
Sincerely,
My Computer's Going To The Back 40…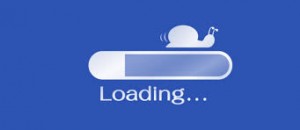 Dear Back 40,
We get it.  We don't like spending money when we don't need to either.  Why take it in to a tech, when you could fix it yourself, or be saving for a new computer?
Unfortunately, computer speed can be affected by a whole lot of things, and without the computer here in front of us, it's impossible to give a specific diagnosis.
Let's go through the steps to see what the problem could be:
**Note:  If you are unexperienced, or unsure of what any of these steps are, or how to do them, we highly recommend taking your computer to an I.T. professional.**
Reboot.  If you haven't shut down, and rebooted your computer lately, do it.
Background Programs.  One of the most common reasons for a slow computer, are programs running in the background.  Remove/disable any TSRs and startup programs that automatically start each time the computer boots.  *Note:  To check what background programs are running, and how much memory and CPU they are using, open Task Manager.  If you are running Windows 7 or higher, run Resmon to get a better understanding of how your computer is being used.                                                                                                                                                                                                                                                                                                                                                                                                                                  If you have an antivirus scanner on the computer, spyware protection program, or another security utility, make sure it is not scanning your computer in the background.  If a scan is in progress, it can slow down your computer significantly.
Delete Temp Files.  As a computer runs programs, opens web pages, and in general use, temporary files are being stored on the hard drive.  Deleting these temp files can help improve computer performance.        First, we suggest using the Windows Disk Cleanup utility to delete temporary files and other files no longer needed on the computer.  However, Disc Cleanup may not delete all files in the temp directory.  We suggest also deleting temporary files manually by opening the "Start" menu and enter %temp% in the "Search" or "Run" field.  Press Enter and a "Temp" folder should open.  Delete all files found in this folder.  If any files are currently in use, you can leave them in there.
Free Hard Drive Space.  Check to make sure you have a minimum of 25% hard drive space free.  This available space allows the computer to have room for the swap file to increase in size, as well as temporary files.
Bad, Corrupted, or Fragmented Hard Drive.  To make sure there is nothing physically wrong with the computer's hard drive, run "ScanDisk" or "CHKDSK".  Run Defrag to ensure that data is "arranged" in the best possible order.  Use other software tools to test the hard drive for any errors by looking at the S.M.A.R.T. of the drive.
Scan for malware.  These days, spyware and other malware is a HUGE cause of many computer problems, including a slow computer.  Even if you have an antivirus scanner installed in your computer, we recommend running a malware scan on the computer.  We personally use Malwarebytes.  There is a free version available.  However, the paid version of Malwarebytes' Anti-Malware is excellent at catching the droppers and installers that install the malware infections, BEFORE they are installed.  It makes a great companion to your Anti-Virus (which brings me to our next point…).
Scan For Viruses.  If your computer is infected with 1 or more viruses, this can slow your computer considerably.  We recommend you install an anti-virus program for active protection against viruses.  We personally use and sell Vipre.  It's the best antivirus protection from today's online threats.  There is a free trial version available.
Hardware Conflicts.  Sometimes, hardware is just not meant to work together.  Check that the "Device Manager" has no conflicts.  Resolve any that exist.
Update Windows.  Sometimes there are "issues" with computer software, which the manufacturers release updates to fix.  Make sure you have all the latest Windows updates installed on the computer.  Make sure all browser plug-ins are up-to-date.  Out-of-date plug-ins can cause slow performance while using internet.
Update Drivers.  Having out-of-date drivers can cause many issues, including slow computer performance.  Make sure all drivers, including video drivers, are up-to-date.
Reboot, Again.  If you've done any of the above steps, but your computer is still running slow, try rebooting your computer again.
Memory Upgrade.  If you've had your computer for more than 2 years, you probably need more memory.  We recommend a minimum of least 4GB of memory.  That is if you're using your computer for internet, email, etc.  Just the basics.  If you're using your computer for anything more, we recommend a minimum of 8GB.  If you're using your computer for gaming, high graphics, etc., we recommend a minimum of 16GB.  by having enough memory, your computer will not need to swap information stored within memory to the swap file.  If your computer hard drive light is constantly active, its a good indication that your computer is swapping information between your memory and hard drive because of the lack of space in memory.
Hard Drive Upgrade.  One of the biggest speed-killers is a bad hard drive.  If your computer is slow (and none of the other items listed fixed the speed), or if you're just looking for something to upgrade the overall system performance, upgrading your hard drive (along with RAM, if you're not already maxed out), would be the recommended upgrade.  If you're looking to super-size your hard drive, upgrading to a Solid State Drive (SSD) will significantly improve the overall system performance.
Run Registry Cleaner.  We normally DO NOT recommend registry cleaners.  However, if you have followed all of the above steps, and your computer is still slow, a registry cleaner could do the trick.  If you are going to run a registry cleaner, we recommend CCleaner.  You can get a free trial version here.  A lot of the others on the market will tell you that you have a bunch of problems in your computer, but then ask for payment in order to fix them.
Computer or Processor is Overheating.  Excessive heat can cause a significant decrease in computer performance, and can eventually cause it to crash.  Most processors automatically reduce the speed of the processor to help compensate for the heat related issues.  Make sure your computer has enough space to allow it to expel hot air, and bring in cool air.  A good general rule is to keep 1 foot on every side of the computer tower, in order to allow for transfer of air.  Dust, dirt, and hair can also constrict proper air flow inside your computer, which can also cause it to overheat.  Make sure the computer case (especially the air intake) is clean, and fans are not dusty or obstructed.
Erase Computer and Start Over.  This is the last resort.  If you have never done this before, or have important data or files that would be devastating (either emotionally, financially, or otherwise) to lose – DO NOT ATTEMPT THIS.  Erasing everything and starting over is exactly that.  It can increase performance by getting rid of old software or drivers that may be on the computer and causing the computer to be slow.  Installing a fresh copy of Windows, software programs, and the latest drivers help verify there is no software-related issues causing your computer to be slow.  Before thinking about attempting this, make sure you can find all your software installation disks.
Hardware Issues.  If your computer continues to be slower than normal after going over each of the above recommendation (including erasing everything and starting over), its possible that your computer is experiencing a hardware-related issue (eg. failing computer component).  This could be a failing hard drive, CPU, RAM, motherboard, or other component.
Old Computer.  If your computer is older than 5 years, and you're doing more than just email and text files on it, it's definitely time to take it out to the back 40, and put it out of your misery.  Computers advance in technology and capabilities, and new more advanced software programs come out to run properly on those advanced computers.  Older computers are just not set up to run the newer programs, which can cause them to slow down.  If you don't want to buy a computer, then you'll just have to accept the limitations (both in software and in speed) of your older computer.
If you plan on purchasing a computer – give Technology by Design a call at 1-204-800-3166.  We can give you a quote on a new or refurbished computer (we are a Registered Microsoft Refurbisher!), that is built to suit your needs, AND your budget.
Don't forget:  Unwanted and end-of-life electronics are not trash.  We all have a roll to play to ensure usable electronics don't end up in our landfill.
Please donate unwanted electronics to family members or friends.
If you would like your electronics to go to a worthy cause,
Give us a call!  We'd be happy to arrange to pic, it up.
Call TbyD at 1-204-800-3166 or email marketing@tbyd.ca
We are a Microsoft Certified Refurbisher.
If we can tune it up, fix it up, upgrade it, and make it useable, we will.
We will then drop it off at a local charity.
If we determine that it is no longer useable, we will take it to an EPRA-Approved drop-off location.
If your electronics are no longer useable, please take them to an EPRA-Approved drop-off location near you.
For a list of location, please visit:  EPRA Manitoba.